Gillian Kaye Peebles is a highly respected artist whose successful career spans some forty-five years. Her senior accreditations are with the Royal Academy of Arts in London and include 'The Judging of Visual Arts at International Level' and 'Exhibition procedures and Artistic Studies'.
Gillian is the only Australian to hold these qualifications.
Nationally, she is the recipient of a 'Certificate of Nomination' for 'Australian of the Year 2009' for her contributions to the Arts of Australia.
Gillian will be judging the following Major Awards on 27 September:
Open Acquisitional, Non-Professional, Pinjarra Award, Highly Commended, Peel Region Award and Youth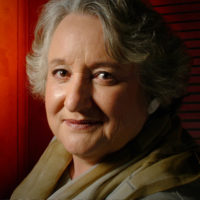 A Judge's Perspective, by Gillian Kaye Peebles
In this article, Gillian explains the judging process and what the Plein Air Down Under judges are looking for.
Judging of the Quick Draw Awards will be done by Feature Artist Leon Holmes and James Walker, Curator of the Alcoa Mandurah Art Gallery.
Quick Draw Judges won't be competing in the Quick Draw, but will be eligible for the main awards, judged by Gillian Peebles.