Festival Volunteers for 2023
We are looking for outstanding community-minded people (aged 16+) who will play a key part in the smooth operation of the PADU Outdoor Painting Festival, to join our team of event volunteers.
As WA's largest outdoor painting event, we need YOU to help us bring this celebration of outdoor painting to life.
This festival brings local, national and international artists together to  Mandurah and Pinjarra's landscape as they set up their easels and turn their canvases to life in the open air for bystanders to watch and enjoy as they paint away.
Over the festival weekend of 23-25 September, there will be an array of demonstrations, exhibitions and activities for the community to get involved in – and this is where we need your help.
With so many volunteer roles available over the weekend – we need quite a team!
If you haven't volunteered before, there are so many benefits of volunteering:
Builds confidence
Learn new skills
Meet new like-minded people
Make new friends
Feel connected with your community
Fun and social
Good for positive mental health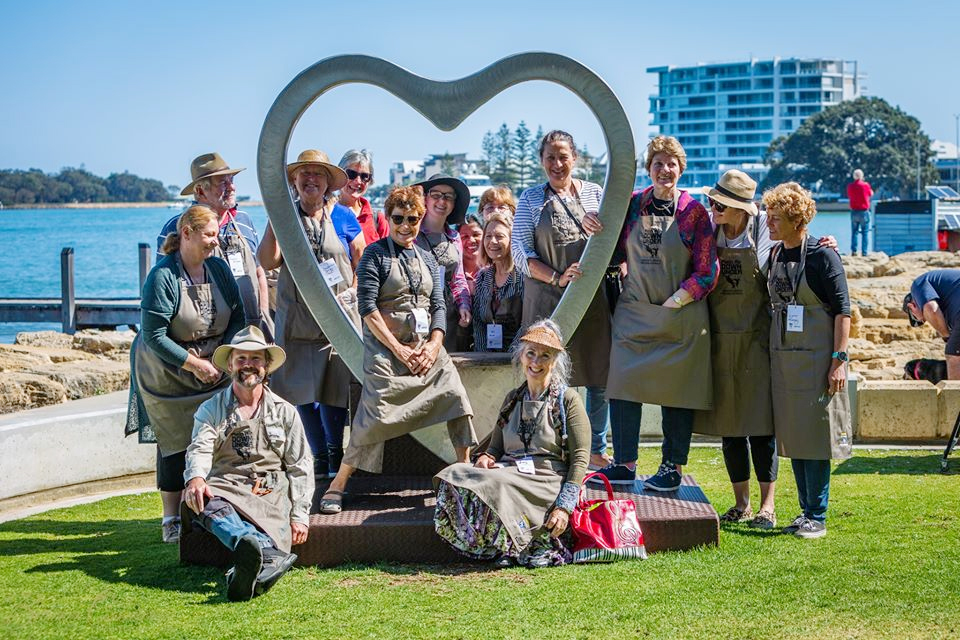 If you are motivated and passionate about putting your skills to good use by helping us out, we'd LOVE to hear from you!  Please complete the attached Volunteer Form and return it to the volunteer coordinator, who will be in touch.
Please complete the following form, save it, and return to: paduvolunteers@gmail.com

Got a question?  Feel free to drop our Volunteer Coordinator Lindsay a call on 0417 921 194