The pursuit of masterly quality and technique is a high priority for Lyn Diefenbach, whose work is imbued with a celebration of her faith and of life.
Her paintings in pastel and oil cover a myriad of subject matter with her bold florals consistently receiving accolades nationally and internationally.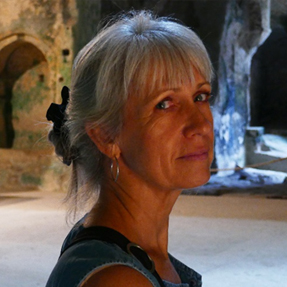 Herman Pekel was born to Dutch parents in Melbourne, Victoria in 1956.
The art teachers of Herman's youth, Roger Webber, Ernest Buckmaster and Lance McNeill were all primarily oil painters, but the experience of painting with them on location left a strong impression; giving him the freedom of spontaneity and leaving him an intuitive painter, ultimately working from the light source.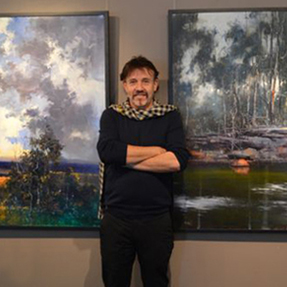 Leon is an international award-winning plein air artist, lecturer and ambassador. 
He paints from life on location, without the aid of photography, using his small studies as reference for larger studio works created in his home studio in Mandurah.
A professional artist since 2003, Leon paints outdoors in the old masters' style of impressionistic realism.  He works in oil to quickly capture natural light and colour.